Delivery Information
Please always check with our office at Tel: 02037459826 or Email: sales@ukflooringcompany.com in advance if not sure.
UKflooringcompany have the right to cancel your order if:
- We deem the transaction to be fraudulent
- If the order is made from a county, island or country which we do not offer our standard free deliver to and the extra delivery charge is not met by the customer
- We have insufficient stock of the product(s) ordered or unknown to us the product(s) has suddenly become discontinued

-
A pricing or typing error has occurred in the display of the product ordered, which is untrue to the correct information or price.

Cut-off time
The cut-off time t
o arrange delivery is 12:00 (12 noon) and the standard delivery lead time is 2-3 working days, free delivery on £799 and above, additional £39 cost under £799, For some products and areas, we may have next-day delivery available, please contanct us for more infomation. (Additional cost of £30 to upgrade to next day delivery)


Areas that may incur additional charges are as follows:
North Devon, Cornwall, North Wales, Mid Wales, West Wales, Scotland

Northern Ireland, Ireland, Channel Isles, Scottish Highlands, Isle of Wight, Isle of Man, Scottish Islands, Europe,
Scotland, Highland


Sample Delivery:
Sample orders will be delivered via Royal Mail service, aiming to deliver in 48 hours.
Standard delivery
Our standard deliveries are to your home addresses where forklifts are present to unload from a curtain-side trailer, this will be a kerbside delivery. We will always aim to deliver your order as soon as possible and in most circumstances, we can deliver your floor within 2-3 working days of your sales order confirmation.

Next day delivery may be available for some items depending on your location. Please contact us for your options. Our team can advise you on alternative shipping arrangements and the associated charges for the service.
Next Day Delivery
Any orders placed before 12pm will be guaranteed for delivery on the next working day. Any orders placed over the weekend or on bank holidays will be processed on the first working day of the following week for delivery the following working day.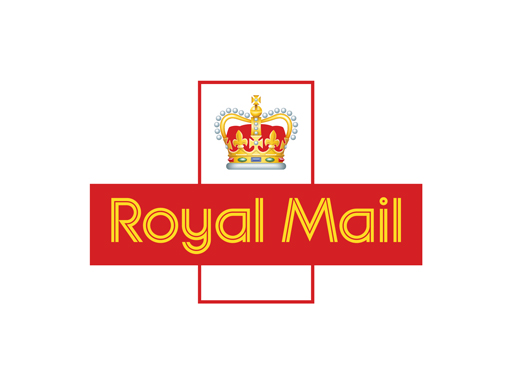 Delivery Terms and Conditions
Deliveries to your addresses are made kerbside by either van or lorry, the goods can not be taken into the customers house for insurance purposes.

For all deliveries we will assume that your delivery address has suitable access for any size vehicle, however if this is likely to be an issue then please make us aware of this at the point of purchase so that
we can look into alternative delivery options. There may be an additional charge if your delivery cannot be sent out via our standard delivery network.

We will confirm this to you at the point of us being made aware of any adjustments being needed.

We insist that you do not book in any installers prior to receiving your delivery. Since we use external logistic companies for our deliveries, we cannot be held responsible for any financial loss or damages due to couriers.We will however, help raise any queries you might have with the logistics companies should there be any claims for damages.

Furthermore, we, nor the logistics companies, will not compensate for any holiday taken from work due to failed or damaged deliveries. We will not compensate any charges for fitters that have been booked and unable to complete the job due to a late or damaged delivery.

Deliveries Outside the Normal Network
Customers living in certain areas of the UK and Ireland may not be eligible for standard delivery due to the cost of reaching areas outside of our delivery partners network.
Lead times of reaching certain territories may also be longer. Deliveries outside of mainland UK are not be possible without an additional charge.

Our team will contact you if this is
the case. We will, however, always aim to send your order out within our standard delivery costs if possible.
Your responsibility
The recipient of your purchased goods must check that all flooring products are in perfect condition before using them.
We cannot accept any claims for damaged or faulty items once they have been used or fitted. Such use or fitting shall be taken as proof that the buyer or his agent(fitter) has accepted that the goods are in perfect condition.
You, as the customer, assume full responsibility for the suitability of the items ordered and their suitability for the job specification.

When the delivery is signed for by the customer it is signed for as having no damages and the product is as ordered. Delayed claims will not be entertained. Damages on arrival should be photographed as evidence and sent to us which we can check against the dispatched goods.


Failed Deliveries
We are aware that sometimes deliveries may be late or rescheduled but if there is a failed delivery due to inadequate help available at the delivery location, nobody at the delivery address, the order is refused or cancelled whilst in transit then you will be liable for additional costs that may be incurred for the return or re-delivery of the order.

If your
order arrives as arranged but we're unable to deliver because there's nobody home, refused goods or the order is cancelled whilst in transit you will be liable for any additional costs associated with the goods being returned and this will be deducted from your refund if you cancel your order.